---
Resedagboken.cc is a website created by three men who love the art of traveling and to learn more about the world. We want to bring the experiences to you in your home through our stories and pictures. Maybe our travel journals will be a help for you when planning your upcoming travel adventure? Open your mind. Enter our travel adventure with a big smile. The world is out there waiting for you, no matter if you go by yourself or share our memories and experiences.

This website presents travel journals and photos from the trips we´ve made during the years 1999 - 2020. Peter Johansson has written the travel journals and Christer Lundstedt has added a few words here and there, designed this website and has taken most of the photos. Roberth Nordin has also joined on a number of the trips mentioned here. Christer Lundstedt and Roberth Nordin have also made video clips from a large number of the trips after 2008.


Read more about us here:


Here you can watch all video clips we have made on our trips from 2008 and onwards.


Please tell us what you think about the website in our guestbook.




We are using Google Translate when translating our travel journals from Swedish to English.
We find most errors and mistakes and will correct them but please remember that the texts are not perfect.
---
TRAVEL JOURNALS


Welcome to our travel journals, photos and video clips!

1999-2000-2001-2002-2003-2004-2005-2006-2007-2008-2009-2010-2011-2012-2013-2014-2015-2016-2017-2018-2019-2020

Click on the photos to reach each travel journal!
---




Jun 2020 - Aug 2020
Sweden

Dec 2019 - Jan 2020
USA (Southern California)

Jun - Aug 2019
Argentina, Bolivia, Chile

Apr 2019
Spain (Basque country)

Dec 2018 - Jan 2019
Tunisia

Jul - Aug 2018
Norway, Sri Lanka, India, Maldives

Mar - Apr 2018
Portugal (Azores, Lisbon)

Dec 2017 - Jan 2018
France, United Kingdom (Jersey, Guernsey, London)

Jun - Aug 2017
Latvia, Estonia, Finland, Russia, Mongolia, China

Apr 2017
Italy

Dec 2016 - Jan 2017
Morocco

Jun - Aug 2016
Rwanda, Uganda, Kenya, Tanzania, Seychelles

Mar - Apr 2016
Germany, Czech Republic

Dec 2015 - Jan 2016
Spain, United Kingdom (Gibraltar)

Jun - Aug 2015
Ecuador, Peru

Apr 2015
Kazakhstan, Kyrgyzstan, Turkey

Dec 2014 - Jan 2015
Cyprus

Jul - Aug 2014
Dominican Republic, Haiti, Bahamas, Jamaica, Cuba

Apr 2014
Iceland

Dec 2013 - Jan 2014
Portugal, Spain

Jun - Aug 2013
Malaysia, Indonesia, East Timor, Singapore, Bangladesh, Qatar

Mar - Apr 2013
Bulgaria, Macedonia, Albania

Dec 2012 - Jan 2013
United Arab Emirates, Oman

Aug 2012
Japan

Jun - Aug 2012
South Africa, Namibia, Zambia, Malawi, Zimbabwe, Botswana

Apr 2012
Italy, Monaco, France

Mar 2012
Finland, Sweden

Dec 2011 - Jan 2012
Greece, Turkey

Jun - Aug 2011
United Kingdom, Panamá, Costa Rica, Nicaragua, Honduras,
El Salvador, Guatemala, Belize

Apr 2011
Bosnia Herzegovina, Montenegro, Serbia

Dec 2010 - Jan 2011
Ireland, United Kingdom (Northern Ireland, Scotland)

Jun - Aug 2010
United Kingdom, Brazil, Uruguay, Argentina, Paraguay

Apr 2010
Austria, Slovakia, Hungary

Dec 2009 - Jan 2010
Italy, Vatican City

Jul - Aug 2009
Germany, United Arab Emirates, South Africa, Mozambique, Swaziland, Lesotho

Jun - Jul 2009
Netherlands, Belgium, Germany

Apr 2009
Portugal

Dec 2008 - Jan 2009
Poland, Slovakia, Czech Republic

Jun - Jul 2008
United States, Canada

Jun - Aug 2008
Luxembourg, Germany, Malaysia, Thailand, Laos, Vietnam, Cambodia, Bahrain

Mar 2008
Latvia, Georgia, Armenia

Jan 2008
Malta

Jun - Aug 2007
France, Dominica, Antigua & Barbuda, Saint Kitts & Nevis,
Saint Vincent & The Grenadines, Grenada, Trinidad & Tobago, Barbados, Saint Lucia

Mar 2007
Latvia, Azerbaijan

Jan 2007
United Kingdom (London)

Nov 2006
Norway (Trondheim)

Jun - Aug 2006
Singapore, Malaysia, Brunei, Philippines

Apr 2006
Switzerland, Liechtenstein, Austria

Jan 2006
Spain, Andorra, France

Jun - Aug 2005
Estonia, Latvia, Belarus, Ukraine, Turkey, Cyprus, Syria, Lebanon, Jordan, Israel, Egypt, Denmark

Jun - Aug 2004
Malta, Italy, Albania, San Marino, Slovenia, Hungary, Slovakia,
Croatia, Bosnia Hercegovina

Jun - Jul 2003
Czech Republic, Slovakia, Hungary, Romania, Moldova, Ukraine, Poland, Germany

Jun - Aug 2002
Poland, Slovakia, Hungary, Serbia, Macedonia, Greece, Bulgaria, Romania, Czech Republic

Jun - Jul 2001
Estonia, Latvia, Lithuania, Poland, Czech Republic, Slovakia, Hungary, Croatia

Jul - Aug 2000
Poland, Slovakia, Hungary, Croatia, Slovenia, Austria, Czech Republic

Aug 1999
United Kingdom (England, Wales)
---
Photos from trips without travel journal.
---
HISTORY
---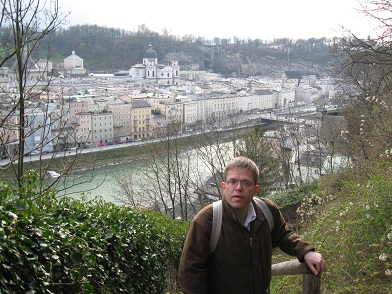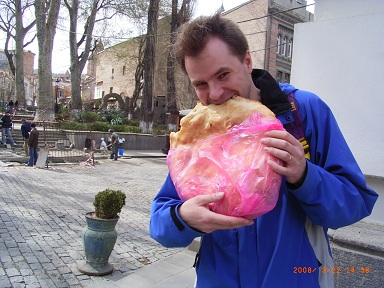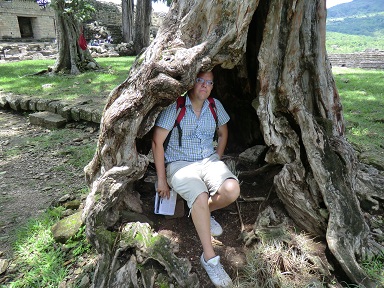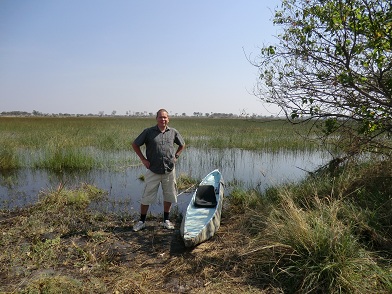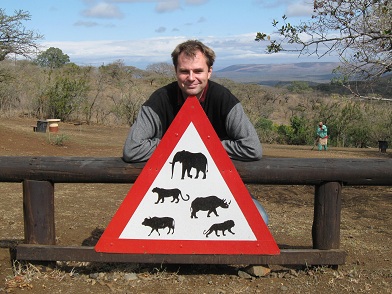 ---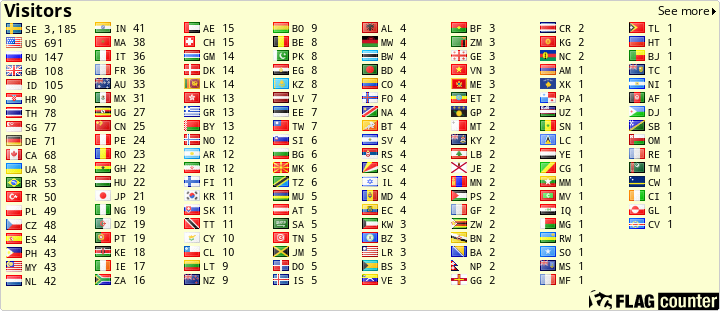 ---
---