---
THE RETURN - New year in old tracks
We had a lot of different plans for the trip in January 2009. We had plans going to Rome, Portugal and Scotland but we couldn´t find the cheap tickets we were looking for. Instead we decided to visit a part of Europe we know very well from our train trips in 2000, 2001, 2002, 2003 and 2004. The main destination for this trip was the city Košice in eastern Slovakia. We were going to celebrate the arrival of the new year 2009 there. In Slovakia it was not only a new year, it was also the start of a new currency, the euro! Once again we used the cheap Ryanair tickets to make this trip possible. The flight from Sweden took us to Kraków in southern Poland and the flight back was from Wroclaw in the southwest.
Are you ready? It starts now...

ENTER OUR TRAVEL JOURNAL THROUGH THE PICTURE BELOW!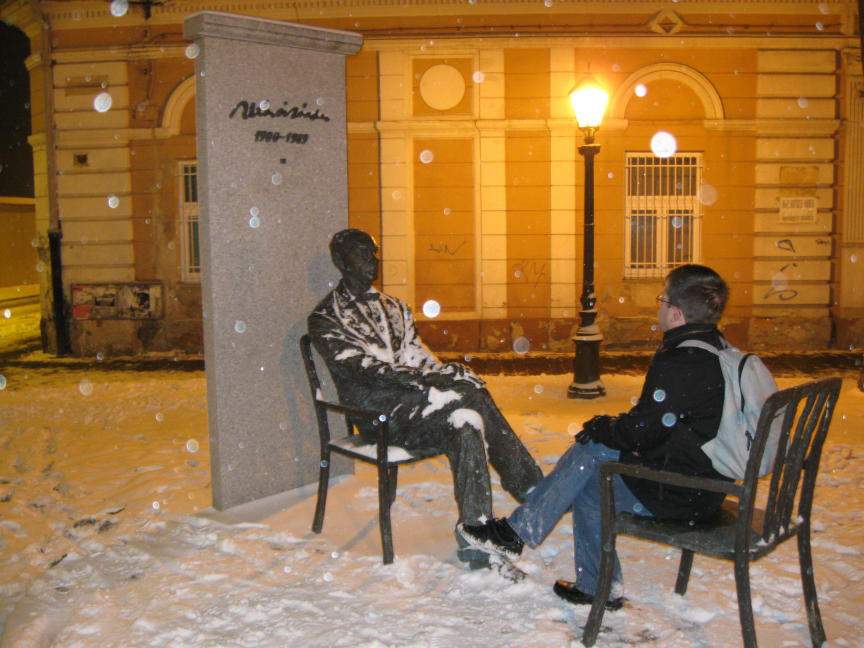 PART 2: Košice, Banská Bystrica
PART 3: Banská Bystrica, Zvolen, Wrocław
---
---

---